*As seen on Racked LA. 
Launching and growing a fashion brand can be a confusing, brutal, and expensive venture. This is due to the fact that a majority of designers don't have the proper business knowledge and connections in the fashion retail space.
That's why so many who graduate from fashion school with the intention of starting their line, never end up doing it, and those who do, lack the skills and know-how to grow and be profitable.
Does this sound familiar? 
Hi, my name is Mary Vallarta, and I founded FAB Counsel, with the very intention of providing fashion entrepreneurs with the information they need to start and grow their businesses! I myself, started FAB Counsel with $150, which I used to personally build and launch my website in 2012. Fast forward and it's now a 6-figure venture. Before that, I did buying for companies like Macy's, BCBG, Metropark, and Bebe.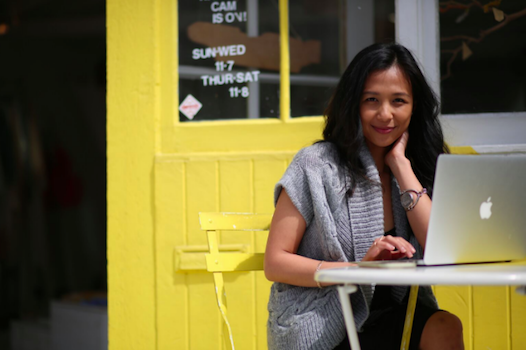 This crash course is designed to show aspiring brand owners how to start a fashion brand and current brand owners how to GROW a fashion brand that sells!
My co-founder, Enrico Moses, and I will be teaching real-world practices that emphasizes actual sales data over research, testing over assumptions.  FYI, Enrico actually owned and operated a menswear boutique, had his own clothing line, and worked as a brand manager and sales rep. He was making over 6 figures by the age of 27.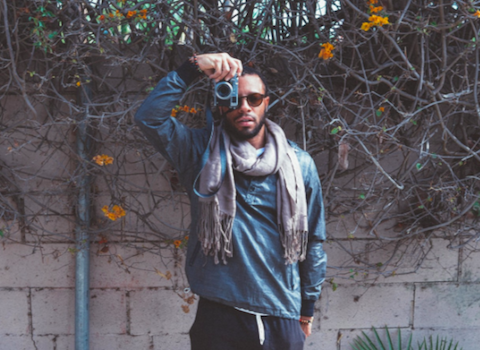 Here's an easy view of the course breakdown: 
1) Product Market Fit – to test if the product will be successful + to learn about your target market. Without product-market fit, you have no brand or business to grow.
Product design – From design to sample to actual inventory
Product Pricing – Competitively and strategically setting prices that customers can't refuse
Product Distribution + Sales – The best + most cost effective way to sell + deliver your products to the customer
Research, Branding, Trademarking – Why you shouldn't spend too much time on it
2) Refinement – after validating the need for your product + identifying your target market, it's now time to improve + build your brand. Here are the things we'll discuss:
Making improvements – branding, design, research
Adding more skus
Expanding distribution: wholesale, retail
Team building and management
Core business tools + resources you'll need
3) Marketing Push – Now that you've proven product-market fit and refined your business and branding, it's now time to ramp up marketing. Investing more time and money in marketing will allow you to reach more customers, which in turn will drive more sales to your business. We'll explain each of these tactics and how you can use them.
Social Media
Influencer marketing
Content marketing (blog, video, email, events)
PR
Advertising
Partnership marketing
How to create a marketing budget + plan + schedule
If you're tired of just scraping by and you're ready to take your fashion brand to the top, then attend this crash course. By the end, you'll know how to:
Find + prove your product-market fit
Refine and grow your collection
Expand distribution + increase sales
Reach more customeres
Market your brand more effectively
You'll walk away with the information you need to START + GROW A FASHION BRAND THAT SELLS!
Sounds like it's for you? Register now!
FAQ's
What is this course about?
This course is designed to teach people how to start and grow a fashion brand that sells. That means our approach will stem from a model that
Who will be teaching the course? 
Mary Vallarta, co-founder + CEO of FAB Counsel, will be leading the course, along with Enrico Moses, Chief Creative Officer of FAB Counsel.
Who is this for? 
For emerging brand owners looking to grow their line or for individuals who are looking to get started.
What this course isn't? 
This is not a course that walks you through on the legal steps of starting a business. It won't review pattern-making, sketching or design. This course is about teaching you the business strategies and practices designed to create fashion brands that sell. And most of all, this is not a "get rich quick" kind of deal. Starting and growing a profitable fashion brand takes time and hard work.
How long is the course? 
6 hours
Where will it be held? 
Due to the overwhelming demand, this course will now be offered online. You will be emailed instructions to access the course 1 week before (8/20). There will then be a live Q&A on LiveStream to ask any of your questions.
What's included in my ticket? 
Access to online course, which will be in video format, and the live Q&A on LiveStream.
I bought my ticket and realize, I can't go. Do you offer refunds? 
No. However, you can transfer your ticket to someone else. Be sure to contact us at info@fabcounsel.com 24 hours before the course time so that we can change the name and contact info associated with your ticket.