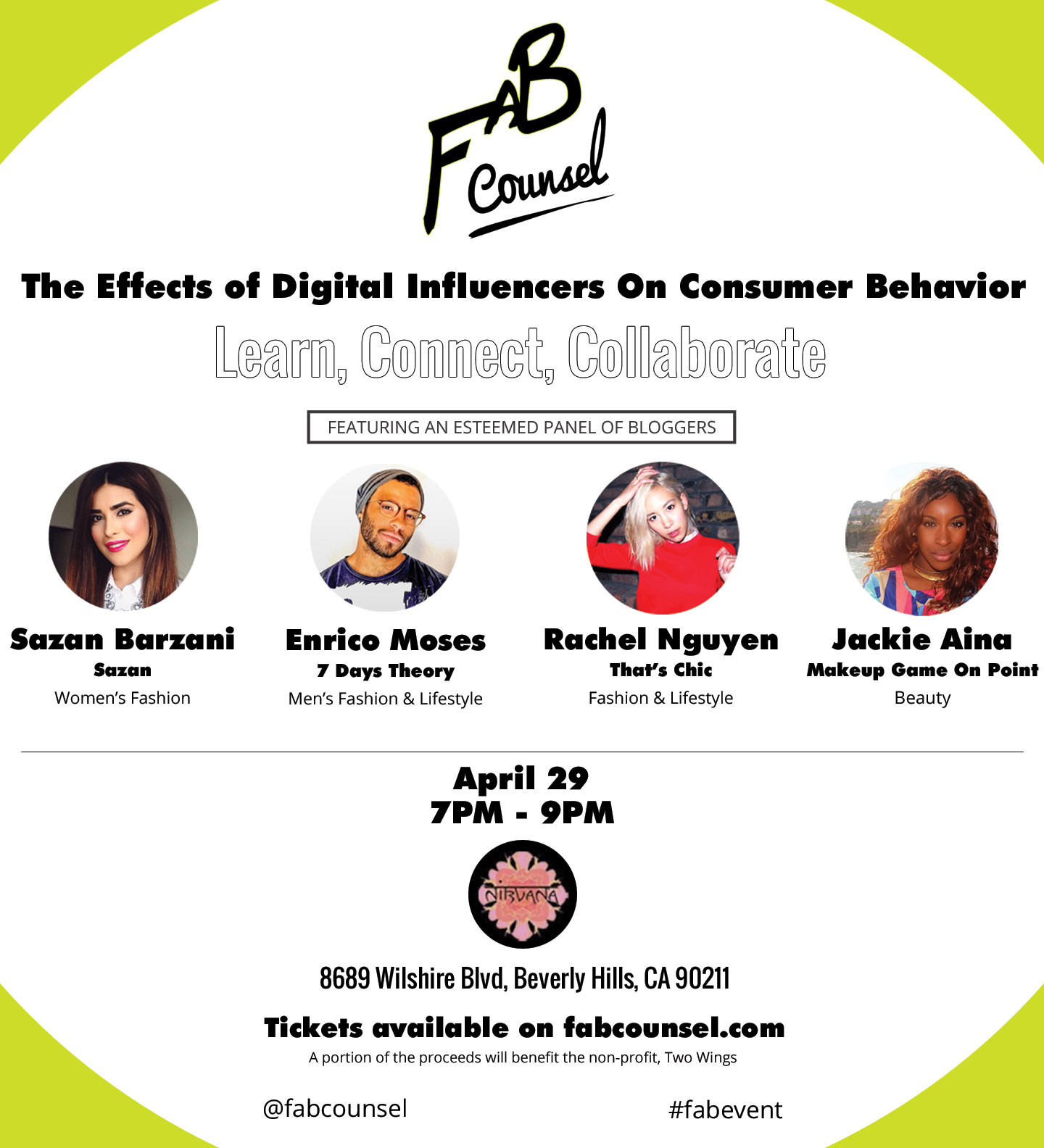 This event is for:
Brands or companies who want to learn from, network and work with bloggers.  

Individuals who want to learn how to start blogging.

Emerging bloggers looking to learn how to work with brands. 
Bloggers or digital influencers have ammassed a loyal following of consumers who look to them for inspiration and key purchasing decisions – whether that's what pair of shoes to buy, which color of lipstick to get or which restaurant to go to. People trust their favorite blogger's opinion. In fact, 61% of consumers make a purchase based on a blog post and 70% of consumers learn about companies through articles rather than ads (Social Media Today). That's why so many businesses are or beginning to work with these influential individuals. 
However, without the proper knowledge about how the blogging world works, you stand a high chance of not gaining any significant value from working with digital influencers. Don't worry, though. That's why you're here! Our esteemed panel of bloggers will discuss: 
the current landscape in blogging today

the most successful brand & blogger projects/collaborations

why the right bloggers need to get paid! 

what bloggers look for in brand partners

what brands should look for in blogger partners

how to make a blogger be invested in your brand, aside from monetary payment

Blogger etiquette 101: How to approach & win over a blogger

Q&A 
Meet our AMAZING panel: 
Jackie Aina of Makeup Game On Point 
If you'd like to get your product/service into the blogger's gift bags, please refer to this deck.